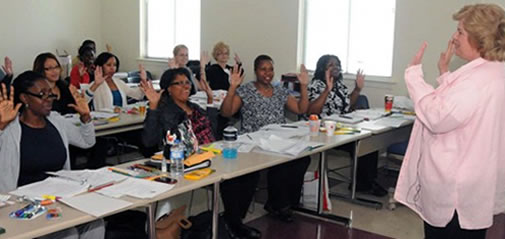 Professor Kellermann's accelerated teaching helped me learn and retain more information in 3 days than I did during my entire NP Program. I felt like she was there with me while I took my exam; I wish all nursing classes had a little "Kellermann" in them!"— Marjorie J., Atlanta, GA
The international nursing expert
for accelerated adult learning!
The creator, Marye Dorsey Kellermann RN MSN PhD abd, is the exclusive presenter for all workshops. There are no substitutions!
Full money back guarantee if you don't pass!*